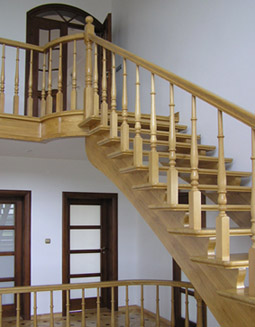 Firm
"BART-PLAST"
is a family business. We produce dowels for self-supporting staircases and stairs on concrete basis.

Our products are made from high quality materials.
All of our products are made in Poland.
Design of polyamide dowels' have been patended in Polish Patent Office.
Advantages of using polyamide dowels
When installing the stairs, using our polyamide dowels gives secure junction of stairs with concrete surface or wooden construction. It also significantly reduces installation time.. By using polyamide dowels, there are no traces of installation.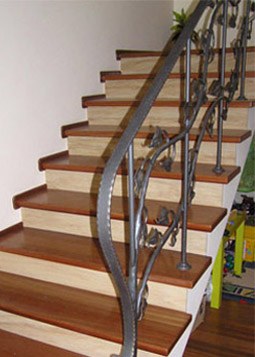 Traditional installation requires to drill a hole for wheel bolt and cover it with wooden peg. When using the stairs, wooden bolt sometimes pops out and have an unesthetic apperance. When using polyamide dowels,
wooden plug are completely unnecessary.
Also, an unquestionable benefit of using polyamide dowels is simplicity of leveling wooden steps, precision and simplicity of installation and stability of the step..
Thanks to unique system of polyamide dowels we achieve
very solid and stable stairs installation.
An additional advantage is the fact, that used materials
reduce creaking or completely eliminates it.
If you want to get more information, please contact us at
tel.: +48 668 128 834 (mobile).